The difficulty some experience when joining the tiny home community, is the fact that there's a lot of retailers online. Because the more choices you have, the more indecisiveness you'll experience. Luckily there's a solution to your problem. By scanning the web for the best resellers of prefab home kits, we've curated a list for you of where to buy them to the cheapest price. Moreover, we've only selected the most trustworthy and respected marketplaces so you'll feel safe when making your purchase. Enjoy the tiny home lifestyle together with thousands others that are choosing to live more environmental friendly!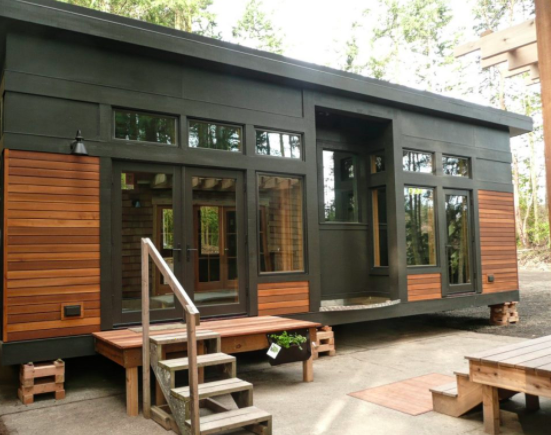 1. Jamaica Cottage Shop
Jamaica Cottage Shop is the first place where you should buy a Tiny House. Ranging from stunning vermont cabin kits to practical shipping container homes, this retailer has very favorable consumer reviews and a wide range of tiny house kits. Additionally they have a lot of plans and designs for shipping container homes as well as affordable tiny log cabins. Moreover, Jamaica Cottage Shop has an intuitive website from where you can find storage kits, playhouses, accessories and shelters. Below you can see a list of the most sold tiny house kits:
Buy your Tiny House Kit at Jamaica Cottage Shop
2. Amazon
Amazon comes at second place in our list of where to buy a tiny house kit. Since they have many of the cheapest options online, more people tend to choose Amazon as their go-to retailer of tiny houses. But there is a backside to the recent phenomenon of cheap cabin kits online, and that is the lack of quality and clarity. For example, if you navigate to a random house kit on Amazon you'll have a hard time to figure out what's really included. Furthermore, most of the kits have less than five reviews which makes it hard to pin down a safe choice. Therefore, if Amazon is your choice, make sure that you have close contact with the seller and have a contract on what the kit should include.
Buy your Tiny House Kit at Amazon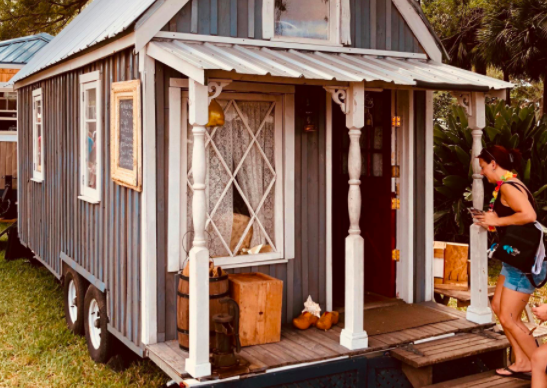 3. Tiny House Listings
If you want to buy used tiny house kits for a lower price, then Tiny House Listings is the perfect website for you. Here regular people add their own tiny homes that they would like to sell. The reasons behind why they sell their house is of course different, so we recommend to call the individual seller to ask the person why. Because you'll feel a lot more secure to buy your tiny house kit from a person that can be trusted, and that you can only tell by hearing the voice directly. Prices ranges from $5000 to over $10000, so if you want something really cheap then this is not the option for you.
Buy your Tiny House Kit at Tiny House Listings
Summary
By writing this guide we hope that we've helped you where to buy a Tiny House Kit. In summary, where you should buy you kit depends on what you are looking for specifically. Since many nowadays are looking for Tiny Log Cabins, you will have a hard time finding these on Amazon. So make sure that you know what type of cabin you want, and then make your effort to find the closest retailer to you.
Related articles: