In recent years, with the rising popularity of YouTube stars that build their own cabins in the woods, Tiny Log Cabins is experiencing a comeback. Aesthetically, the log cabin is the most pleasing. But they are also sturdy and able to withstand heavy storms. Small log cabins are cheap, safe, beautiful and have that unique lovely smell. Below we've listed all tiny log cabins with best consumer reviews. First out is Gibraltar.
Best Tiny Log Cabin 2020
Based on collected reviews and value for money, the Gibraltar Cabin has been voted as the best Tiny Log Cabin this year. With its stunning looking outside it has an eye-catching appeal that few other tiny houses can compare with. Additionally, it's one of those kits you can get for under $10000, so the cost is another huge plus. Why not consider investing in a comfortable chair and have a coffee on the porch, while enjoying the silence in the woods.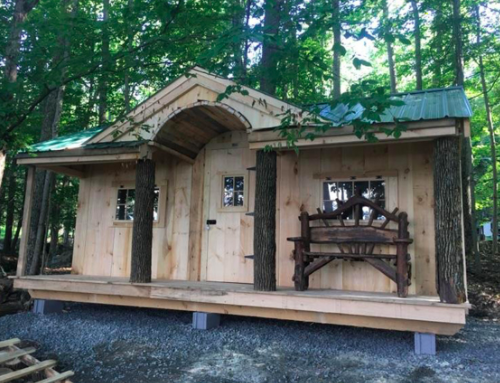 More Tiny Log Cabin homes
If you haven't gotten enough of this beautiful type of home, then we gladly send you further to our partner, Jamaica Cottage Shop, where you can explore more small log cabins. Note that this variant is quite rare so if you only find a few, don't be discouraged, more will be added in time.
We'll write more about Tiny Log Cabins in upcoming posts!
See also: