During the last couple of years we've seen a peak of interest in tiny houses around the world. Whether this is because more people want to live on their own conditions free from mortgages, or because of the recent spike in YouTube due to the show Living Big in a Tiny House, we don't know. But what we do know is that there is an increased need in the public for cutting down in general – everything from giving away clothes to reducing the amount of furniture.
Therefore we've listed the best tiny house kits of 2020 below.
1. Backyard Retreat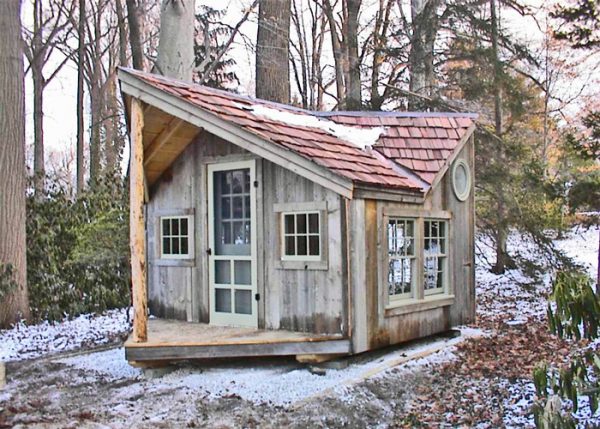 This beautiful cabin called Backyard Retreat has a really unique design and is one of the rare kits that are sold under $5000. With its special "flying v" porch and its abstractly designed roof, makes this tiny house really stand out. The reason why we rank it as #1 is the combination between the aesthetically pleasing elements and the price. It's affordable and still impeccable – that's a rare combo.
The total interior area is at 156 sq. ft. while the porch area is 36 sq. ft. It weighs only 8,000 lbs and the floor material is Plywood. Further, there is secure fiberglass insulation and metal roofing. Lastly, the building time is roughly 80 hours for 2 people.
2. Gibraltar House Kit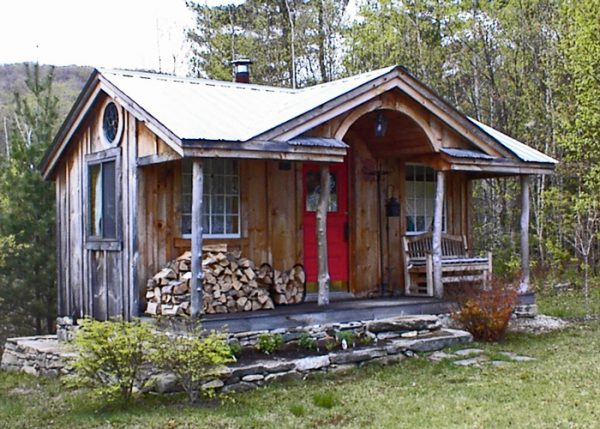 It's not difficult to see why this one comes in on a close second place in the best tiny house kits of 2020. Starting with the exterior, it has a rustic design and old wooden columns on the porch. Topped of with windows of different designs and sizes, makes this an overall cozy tiny house.
Use it as a studio for your art, writers cabin, a retreat for relaxation or live in it full time. The Gibraltar Cabin's versatility allows you to use it for multiple purposes. Finally, the price tag goes below $10000 which makes it a bargain!
This blog post will be updated throughout the year of 2020 with new tiny house kits added continuously.